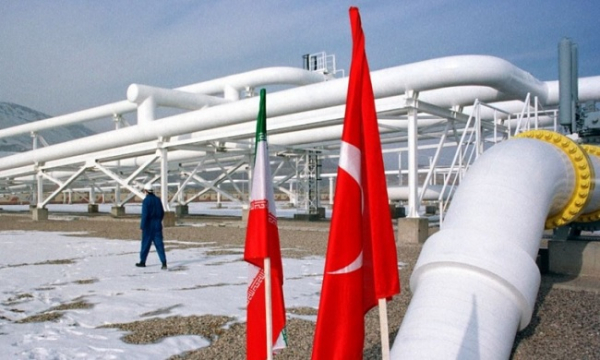 Iran has resumed natural export gas to neighboring Turkey after a 3-month breakage caused by an explosion that hit the pipeline on Turkish soil on March 31.
The supervisor of the Dispatching Department at the National Iranian Gas Company announced on Wednesday that gas exports to Turkey resumed at 2:10 pm local time on July 1.
Mohammad Reza Julaee said exporting gas is underway in compliance with all previous commitments of the two countries.
Natural gas transfer between two countries came to a halt on March 31 after an explosion and fire at a pipeline on the Turkish border area. Turkey had undertaken to repair the pipeline and compensate for the damages. Reports in April had suggested that Turkey was unwilling to repair the damaged pipeline because it was unhappy with the price of gas supplied from Iran.
In a visit to Istanbul in mid-June, Iranian Foreign Minister Mohammad Javad Zarif called for efforts to restart the export of natural gas to Turkey after carrying out necessary repairs to the pipeline.
Turkey is entitled to receive around 8.5 billion cubic meters of gas from Iran every year under a 25-year contract which began in 2001. According to the agreement, any change in oil prices would take at least six months to have an effect on the price of gas delivered by Iran to Turkey.